Roof replacements and new constructions are projects that often involve significant investment. Besides the materials to use and contractor to hire, one important thing to consider during your planning process is the warranty. Of course, you want your new roofing system to stay protected against poor workmanship, incorrect installation, and substandard products. Before hiring a roofing contractor and purchasing materials, make sure you have carefully evaluated the warranties that cover them first.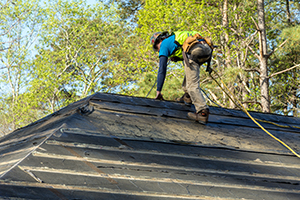 But how do you know for sure if you're getting a good deal? International Construction Services, Inc., the leading roofer for asphalt shingle and metal roof installation, recommends paying attention to these four key elements:
Manufacturer Warranty – Also referred to as factory or material warranty, a manufacturer warranty covers roofing issues caused by factory defects. While all of them essentially cover replacement materials, some do not cover the labor costs for tear-off, installation, and disposal. Industry-leading manufacturers such as GAF, IKO, and CertainTeed® may provide coverage depending on the warranty level the homeowner chooses.
Workmanship Warranty – This essential element covers problems that resulted from workmanship issues or installation mishaps. Some roofers offer their own "quality guarantee," while several reputable manufacturers offer workmanship warranties. Note, though, that the latter comes with qualifiers, including warranty levels and whether the roof was installed by a certified contractor.
Exclusions – These refer to conditions that are not covered by the warranty, and, in some cases, may lead to a coverage void. One of the common examples for this is storm damage. For instance, a standing metal seam roof may be rated for Category 3 wind speeds. If the system is damaged by anything stronger than that, the warranty wouldn't cover the damage. In such scenarios, insurance will have to pay for storm damage repairs.
Years of Coverage – The coverage of a warranty usually takes effect upon installation of the new roof. Most of the time, its validity depends on the material used. A standard asphalt shingle roof, for example, may have up to 15 years manufacturer or material coverage and about two years workmanship coverage. Both roofing manufacturers and contractors may offer upgrades that extend the validity period for any willing homeowner. If your roof has long-term warranties, you can rest easy knowing your investment will be protected for a significant amount of time.
Transferability – If the roofing warranties continue with the next owner of the house, then they are considered transferable. In some cases, roofing warranties become void once the original homeowner decides to sell the house to a new owner. While this isn't really a fixed warranty element, it is a good feature to have, even if you're not planning on putting your house up for sale at the moment.
Make your search for a trusted roofing contractor easier by turning to International Construction Services, Inc., the number one expert to approach when it comes to roofing services in the South Carolina, North Carolina, and Georgia region. From copper roof installation to routine maintenance and repairs, you can turn to us to make the most out of your investment.
Give us a call at (803) 699-5106 or fill out our form to get in touch with us today!