Everything You Need to Know About Roofing and Construction
Welcome to our blog!
International Construction Services, Inc. firmly believes that the best customer is an informed one. We use this space to share tips, updates, and insightful articles that we feel may be of interest to homeowners and commercial owners in South Carolina, North Carolina, and Georgia. Our team has extensive knowledge and experience with roof replacements and repairs due to storm damage and/or defective shingles. Aside from that, we are thoroughly trained to complete any job involving stone masonry and assist customers with insurance claims processes.
If there's a topic you'd like us to discuss or an entry you'd like to know more about, feel free to send us a message. In the meantime, we hope you enjoy our blog!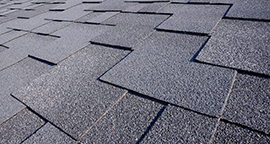 In Georgia, severe thunderstorms usually come in March, April, and May. A subsequent peak may occur during the months of September and October. However, they...
Read More