Your Trusted Outdoor and Indoor Stone Fireplace Installer in Columbia, SC
A well-built fireplace offers a sense of warmth and invitation to your home, even well after its embers have died down. At International Construction Services, Inc., we capture that feeling in every beautifully built stone fireplace we install. As your go-to stone masonry contractor, we offer both indoor and outdoor stone fireplace installation to give you maximum design and living space options.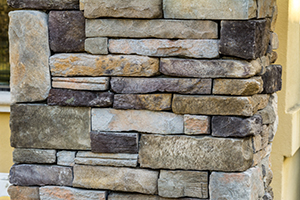 From small fireplaces to large hearths, we're able to meet your needs through and deliver a high-quality product you're sure to love and enjoy for many years to come. Our fireplaces aren't "prefab"—they're built stone by stone because we feel our customers deserve nothing less.
The Biggest Benefits of Outdoor and Indoor Fireplaces
Here are some of the best reasons you must consider adding a fireplace to your home:
Outdoor fireplaces offer a great social gathering spot year-round.

They improve your home's value and appeal to future buyers.

Fireplaces provide an extra source of warmth in the chilly winter months.

They are the ultimate "conversation pit" upgrade.

A fireplace is the ideal setting for enjoying a meal or glass of wine with friends.
Adding Beauty and Value to Homes
Because each of our fireplaces is "stone by stone" construction, you're not just getting a beautiful new feature for your home — you're getting a work of art, assembled in place by our highly trained team. There are none of the pre-fab "hiccups" to worry about — no damaged or missing pieces out of the box — because your new fireplace didn't come out of a box in the first place.
When it comes to stone fireplace installation, we build everything with safety in mind first and foremost, followed by stellar design an artistic eye can appreciate.
Price Quotes for Stone Fireplace Installation
If you'd like to add a beautiful stone fireplace to your South Carolina, North Carolina, or Georgia area home, ICS offers a wide variety of stone styles and fireplace configurations to match your indoor and outdoor design needs. Just let us know what you're looking for, and we'll be happy to make suggestions and come up with the perfect custom fireplace for your home. You deserve a durable, attractive fireplace to enjoy with friends and family — let us bring it to life.
With our stone fireplace installation service, we can help you cozy up to a warm, beautiful home in no time! Get a free estimate by calling us at (803) 699-5106 (Greenville, SC, Columbia, SC, Augusta, GA, and the neighboring areas) or (919) 322-5114 (Raleigh, NC, and the surrounding communities). You can also reach out to our team by completing our contact form today.