Some homeowners who pay for their insurance policy religiously don't really put a lot of thought into it until it's time to make a claim. The same can happen with roofing issues: they are ignored until leaks grow significant enough to demand attention. Unbeknownst to all, failing to maintain your roof and delaying repairs can actually impact your insurance premium. In case something goes wrong with your property, you will need that insurance to cover it, so it's a good idea to learn as much as you can about your insurance policy now.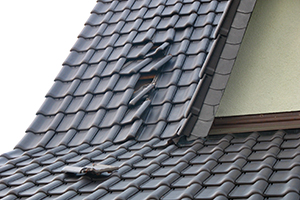 In today's article, International Construction Services, Inc., one of the leading companies for roof maintenance and roof replacement in Columbia, explains what you need to know about the correlation between your roof's condition and your insurance premiums.
Roofing Condition and Home Insurance Policies
The newer the roof, the better premiums insurance homeowners would receive. Why? It's because new roofs in general are more likely to sustain less damage and stay in good shape after a storm. Repairs would cost less and lower payouts would be required for insurance claims. Put simply, it wouldn't make sense for insurance providers to provide low premiums for aging and damaged roofs; they would go bankrupt in record time if they do that. This is the reason why during a roof insurance claim process, we constantly remind our clients to let their insurance companies know when they last replaced their roof, as it can help lower their insurance premium.
If you are planning to install a new roof soon, talk to your roofing contractor about the features that make the roof more storm- and wind-resistant. This includes starter strips reinforced with adhesive, which makes it more impervious to harsh winds. Premium-quality roofing systems with high wind ratings, covered with extensive warranty coverage, typically have most of the features you will need. These tups of roofing also help minimize the risk of damage to property due to leaks.
Maintaining Your Roofing System
If roof replacement isn't in your near-future plans, be sure to keep up with scheduled roofing maintenance instead. While it won't make your insurance provider lower your homeowners' insurance premiums, it can keep your premiums from soaring high. A lot of professional contractors offer roof maintenance agreements, or pre-booked maintenance appointments, which are typically performed every three years. Doing so can help ensure you'll have a spot on the calendar of your go-to Columbia roofing contractor when it's time to perform inspect and repair your roof.
On top of that, it pays to keep an eye on your roof by performing regular visual inspections, ideally during spring, to prepare for summer storms. Watch out for signs of damage, including holes, cracks, or missing shingles. Examine the attic for water stains – which indicate existing roof leaks – and mold formation. Excessively hot and humid air in the attic may indicate ventilation issues. Let your roofer know about your findings and perform repairs as soon as possible.
For all of your re-roofing, roof replacement, and roof maintenance needs, you can always turn to International Construction Services, Inc. Schedule new roofing estimates in Columbia for free by calling us at (803) 699-5106 or by completing our form today.