"How do I find the right roofing contractor for my project?" — Homeowners often find themselves asking this question when planning a roofing upgrade. Let's face it: these days, it's much harder to find a reliable contractor than to get a quality roof. Basically, there's no point in buying the highest quality roof if the wrong crew installs it. There's a reason why poor workmanship is one of the reasons for early roof failures. You wouldn't want that, would you?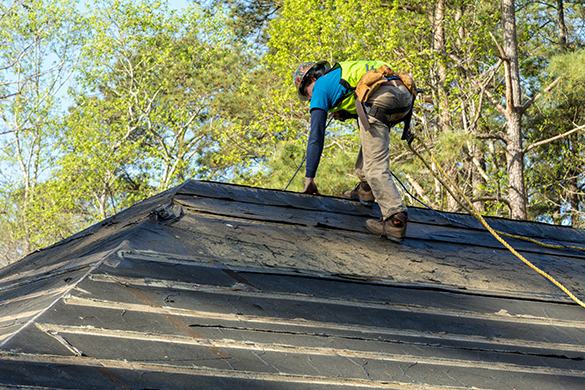 As one of the most important structures in your home, your roofing in North Augusta, SC, not only protects you and your loved ones from cold winters and extremely hot summers, but also adds to the value of your home and its overall curb appeal. This is why you need to be very cautious when replacing your roof and making repairs. One wrong move could result in a stressful and costly project. The best way to go about it is by working with a trustworthy, professional roofing contractor. This way, you're assured of the best-quality products AND services.
Finding a roofer that can provide your exact needs can be tricky, though. There are so many factors you have to consider and a few qualities you need to be looking for to make sure you get the right team for your upgrade. If you have never been in that position, we've got a few tips and tricks that might be helpful. International Construction Services, Inc. shares everything you need to know about finding the perfect roofer for the job.
Top Qualities of a Good Roofer
Not all roofing companies are created equal. Some may provide the best products and services for your project, while others may be fly-by-nights who are just after your hard-earned money. Whether you're looking to repair minor damages on your roof or planning a complete replacement, these are some of the qualities you should seek in a roofing contractor:
Experienced – Experience is non-negotiable when hiring a roofer. Most of the common roofing problems occur due to poor installation. You may have the right roofing materials but these will be of no use if you hire an inexperienced roofer for the job. After all, it takes tons of experience to overcome the challenges that come with roofing projects. Ideally, you should be looking for a roofer with more than five years of experience. This is because the majority of amateur roofing companies don't even get past their third anniversary due to a number of issues, including negative customer feedback.

Reputable – When looking for a roofing contractor, start by asking for recommendations from friends and relatives. They may have hired a good contractor in their past projects and may be able to refer someone reliable to you. It's also smart to check out online reviews, but take them with a grain of salt because they can be fake. If you have doubts about a roofer, seek feedback from their previous clients so you'll have an idea of what they are like as a home improvement partner. This will give you the assurance that you're working with a reputable company.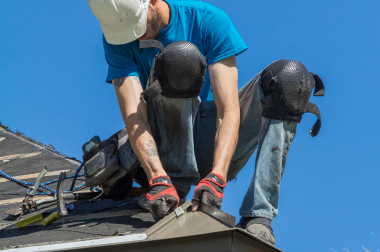 Licensed and Insured – These are among the most important qualities a roofing contractor must have. In fact, in some states, including North Carolina, the work isn't considered valid for inspection unless it was performed by a roofer with the proper licenses, insurance, and permits that are obtained before starting the job. Even if licensing for roofers isn't required in your state, it is a good idea since most licensing agencies provide some degree of vetting before releasing licenses to contractors.
Trained and Skilled – It's also important to look at the quality of training and education of prospective roofers. Roofers who invest in their businesses by continuously educating their team, and getting adequate training on the latest roofing technologies and how these new changes impact homeowners, are roofers that are wise to bring into your home.
The Advantages of Working With a Local Roofer
While working with a local contractor is not really a pre-requisite when having a re-roofing or roof replacement, it is highly recommended to seek their help instead of other out-of-state roofers. Choosing a local contractor helps make sure your roof will be of high quality. You can rest easy knowing that if any issues arise, your local roofer has you covered.
Are you looking for reasons to hire a local roofing company? We've got you covered. Here's why you should pick a local option.
They Respond Quickly
Natural disasters can wreak havoc on every part of your property — especially the roof. When you notice damage on your roof, such as missing shingles or broken flashings, you need a residential roofing contractor who can respond quickly. Keep in mind that some roofing issues only take a few hours before they turn into a major disaster. Due to their proximity, a local roofer can be on site within a few minutes to begin repairs and advise you on the possible costs.
They Have Innate Local Knowledge
With their years of experience in the region, trusted local contractors often have a pretty good idea of which types of roofs are suitable for the area. You might want to go for a specific kind of roof, and a professional will be able to advise you quickly whether you have made a good decision. The weather conditions in your area usually dictate what roofing material and style is best for your home. You may need to make a different selection to suit your region's climate, so having somebody with expert local knowledge helps.
They Know the Local Building Codes and Requirements
Because the laws vary from one state to another, it's important to hire a roofer who knows how to operate safely and according to local government rules. If the requirements aren't met, then you could end up with delays or have to pay out extra money. Local roofers have been operating in the same community for years, so they won't have a hard time complying with local building codes and requirements.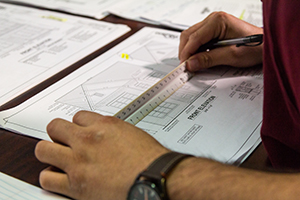 Important Things to Ask Your Roofing Contractor
You may already have a list of prospective roofers to choose from, but breaking down your options can be a stressful ordeal. Understandably, you might not be sure about what makes a roofing contractor good or trustworthy, especially if you're a new homeowner or have never needed repairs or replacements before.
To help you narrow down your list, here are 6 excellent questions to ask potential roofers — before you sign on the dotted line.
Question #1: Who will be installing my roof?
One of the first things you should do is to make sure your roofing contractor uses reliable crews to execute your job. In some cases, roofing companies hire sub-contractors to fill in for their small number of experts. However, this doesn't guarantee that the sub-contractors are trained professionally for the job. Reputable roofers often get professional training from leading manufacturers for their crews to deliver quality roofing services that can be guaranteed to last a lifetime.
Question #2: What training and experience does your team have?
Hiring a manufacturer-certified contractor is always a smart choice. As one of the most significant home upgrades you can undertake, roofing projects require adherence to industry and manufacturer standards to guarantee quality performance. Take the time to ask the roofer if their team has special training from the roofing manufacturer of your choice. Industry-leading manufacturers such as GAF, Owens Corning, and CertainTeed enforce rigorous standards for certification.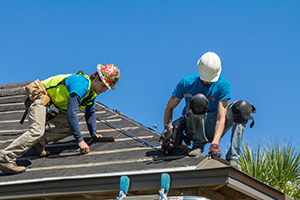 Question #3: What steps do you take to ensure the safety of my home and my family?
A professional roofer will use a wide range of tools and machinery to get the job done. Ask your roofer how they plan to organize their equipment, including trucks, construction tools, dumpsters, and ladders to prevent damage to your property or injury to your family members. It's also crucial that they carry liability insurance just in case something goes wrong.
Question #4: Do you provide a written estimate?
Your chosen roofer should be able to provide a detailed estimate in writing before you sign or agree to anything. To avoid stress down the line, you'll want to know the exact cost of tearing off the old roof, installing the new system, disposing of debris, and other repairs which may come up during the construction.
Question #5: Will you remove and dispose of the old roof?
Not all roofers offer the disposal of old roofing materials, so be sure to ask your prospective contractor if they will remove your old roof and dispose of it. Ideally, your roofer should take care of the entire process, including arriving with a waste container to dispose of what's left.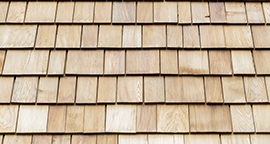 Question #6: What past clients can I talk to?
Most professional and reputable roofers are recognized for their quality of service. In most cases, homeowners get word-of-mouth referrals when searching for potential roofing contractors. Be sure to ask your potential roofer a list of previous customers whom you can speak with regarding their workmanship and professionalism. Interviewing past clients can help you get a glimpse of what working with the roofer is actually like.
Contractor Red Flags to Watch Out for
When making a final decision, it can be tempting to simply go with the least expensive option. Unfortunately, when hiring a roofing contractor, you often get what you pay for. Some seemingly-normal roofers are actually just con artists trying to take your hard-earned money and leave without finishing the job. If your roofer does any of the following red flags, be extremely cautious in working with them.
Asking for money upfront. Elderly homeowners, in particular, are often targeted by scammers who ask for payment upfront and then never return to complete the job. Believe it or not, this type of scenario actually happens. A downpayment is usually not a cause for alarm, as most roofers require this in order to have materials delivered to the worksite. However, if a contractor demands full payment prior to doing any work, you may want to opt for a different contractor altogether. Remember, never pay the complete amount or give an insurance check to any roofing company.
Giving strange excuses. Don't settle for a roofer who doesn't finish the job right on schedule or provides too many excuses for delays. If the reasons seem weird and suspicious, then it probably is. Keep in mind that an average roof replacement project can be completed by experts in more or less a week. If it takes longer than that, then be sure to follow up regularly and discuss with them their plan of action to avoid further delays.
Offering unrealistically low quotes. Unreliable roofers know that most homeowners are looking for cost-effective options, so they will strive to tempt you with low and unrealistic estimates. If a price seems too good to be true, be cautious. Their goal is probably for you to take the bait and sign a contract fast, leaving little time for you to notice potential loopholes or limited project scope. Once your old roof is removed, don't be surprised if these bad roofers find additional "damage" that was not covered initially in the contract.
Pressuring you to make a decision. Contractors who offer quality, professional roofing services know that making a big repair or replacement purchase takes time. Homeowners, in general, need extra time and space to research, budget, and plan for the project ahead. A good roofer will always give you room to decide whether or not you're ready to take on a new project. This is why a major warning sign is any company that fiercely pressures you to move forward, sign the contract, or make any kind of commitment you may not be ready to make just yet.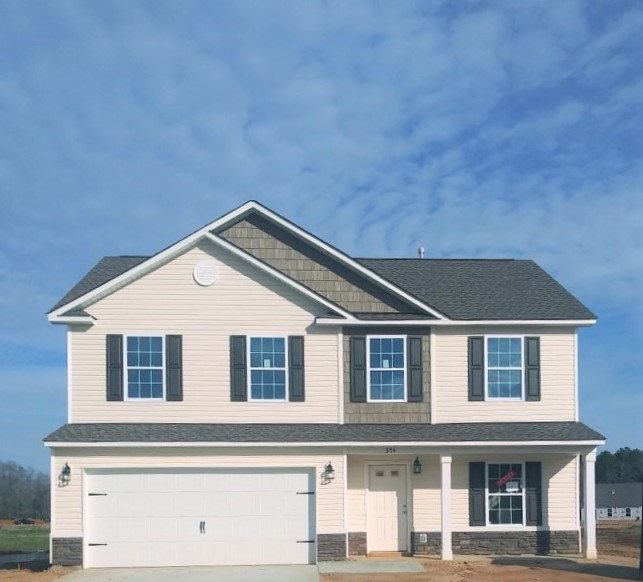 Hopefully, you have found these tips and information helpful in your search for a great roofing contractor. Any roofing work can be a daunting task, but you will never regret spending the extra time to carefully screen your options, knowing that you will eventually find a trustworthy contractor who can take care of both your roof and your home.
If you need a quality roofer who has what it takes to complete your project in the most professional way possible, look no further than International Construction Services, Inc. We provide free roofing estimates for all of our customers — simply give us a call at (803) 699-5106 or fill out our contact form to get started.