A strong, durable, and properly maintained roof plays a significant role in keeping the structural integrity of any home. After all, it serves as the first line of defense against harsh weather elements. With the humid subtropical Columbia climate bringing increased levels of precipitation all year round, high-quality roofing is a must for local homeowners.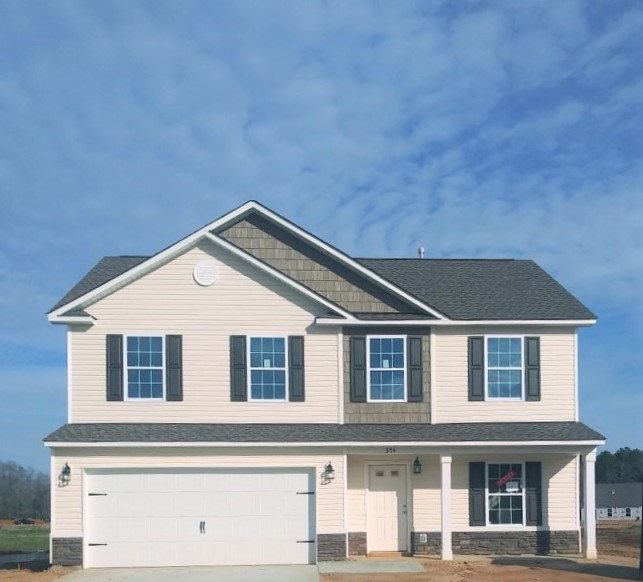 One of the best options for any climate is Owens Corning® roofing systems. Owens Corning has been a leading manufacturer of construction materials for residential, commercial, and industrial industries for many decades. Their shingles are made from superior-quality materials, providing unmatched beauty, efficiency and weather protection. International Construction Services, Inc., your trusted provider of residential roofing services in Columbia, SC, discusses the reasons why Owens Corning shingles are the best choice for your roofing upgrade.
Versatile Designs
One of the biggest reasons homeowners pick Owens Corning is the wide range of beautiful and stylish colors it offers – from dress blues and bourbon to butternut and aged copper. And why not? Roofs make up a significant portion of home exteriors, and installing the right shingle color can dramatically boost the curb appeal and resale value of any home. Aside from eye-catching colors, Owens Corning shingles are also popular for their depth, texture, and dimension.
Algae and Moisture Protection
In South Carolina, wet and humid weather can result in new sets of problems, including the build-up of algae on the roof surface. The discoloration it brings doesn't only drag down the appearance of shingles; it can also cause decay later on. With Owens Corning shingles, though, you don't have to worry about replacing damaged shingles that were prematurely affected by these issues. Many shingle varieties come with StreakGuard™ Algae Protection, the brand's patented technology that helps slow down, or completely avoid, the growth of blue-green algae.
Superior Durability
Owens Corning roofing shingles have the ability to withstand elements from UV rays to torrential rains and strong winds as fast as 130 mph. Ask any experienced construction company around, and they will surely agree. One variety of Owens Corning shingles that is particularly robust is TruDefinition® Duration STORM® shingles, which meet one of the highest ratings for impact resistance — UL 2218, Class 4.
When it comes to the durability of other areas of the roofing system, Owens Corning clearly delivers. The SureNail system is a type of reinforced nailing zone that provides top-notch gripping power, ensuring the roof stays intact even when powerful winds are doing their best to damage it. The Tru-Bon sealant, on the other hand, offers a premium sealant in the form of a carefully engineered adhesive strip. It helps secure the shingles and enhances their water resistance properties.
Industry-Leading Warranties
The brand's warranty coverage runs all the way to 50 years with issues like material defects and labor to repair covered in them. Owens Corning warranties can even be transferred — once — if you sell your home. Each type of coverage, from the standard to the platinum, offers best-in-class protection for your new roof.
When you choose Owens Corning-certified shingle roofers like International Construction Services, Inc., you'll have the guarantee of a superior product, along with the experience and skills of a certified contractor. Call us today at (803) 699-5106 or complete our form to get a free roofing quote from our experts.