When a hail storm travels through South Carolina, you may discover that your home has roof hail damage. What is the next step? Most homeowners will call their insurance agent to ask what their homeowner's insurance policy covers for hail damage on roofs. As a homeowner or commercial building owner, you may have questions about filing an insurance claim for roof hail damage. The timeline and processes to file aren't as complicated as you think.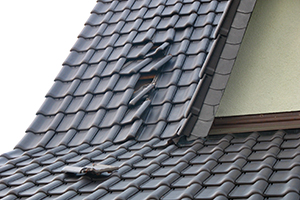 International Construction Services, Inc., the most trusted contractor for storm damage repair in South Carolina, shares a few smart tips on how to handle and file an insurance claim for your hail-damaged roof.
Steps to Remember When Filing a Claim
If your home receives any damage from a hail storm, it is highly crucial to get a local roofing contractor to evaluate the damages. If hail damage is found, the best thing to do is file a claim right away. Starting the claims process immediately ensures you remember the date of damage, and it's easier to prove that the damage occurred on that specific date.
Another reason to file as soon as possible is that you will know right away what your insurance policy covers and subsequent fixes can begin to prevent any further damage. Make sure that you file a claim within one year of the date of loss — or earlier. If not, your insurance company may deny your claim.
As a reminder, here are the steps to take after a hail storm, from your trusted provider of emergency roofing services:
Right after the hail storm, contact your insurance company and inform them about the possible hail damage on your roof. You have to report to them immediately, ideally within a few weeks. It's best to evaluate the extent of the damage and inform them right away if you think you need a repair or replacement job.
It's in your best interest to document the areas damaged by the hail storm. Don't forget to include the date and time the storm hit along with the pictures and videos. Take note of the size of the hailstone, as well. Proper documentation will make the claims process faster for you and your insurance company.
It's also important to have a documented inspection from an expert roofing contractor. The inspector can provide you with an estimate of how much the repair would cost and the amount you can request.
A good, reputable contractor will stand by you as you meet with your insurance representative to discuss the claim. Set an appointment with them and prepare all the documents you need for a faster transaction. A personal meeting will be easier for you to voice your concerns.
International Construction Services, Inc. is your qualified local roofing contractor. We provide professional hail damage inspections, and roof insurance claims assistance services to help you negotiate with your insurance company. We will assist you in navigating the claims process to ensure a successful outcome. Contact us today at (803) 699-5106 or fill out our form to schedule a free consultation.