When it comes to renovating your home, only a few projects seem as daunting as repairing or replacing your roof. If your last roof inspection has revealed that the daily wear and tear has caused several problems on your roofing system, you should consider an immediate fix or replacement to prevent leaks and keep your foundation sturdy. Considering today's new roof cost, these things require a hefty financial investment. But the results will nonetheless prove beneficial for your daily life, especially if you plan to live in your house for a long time.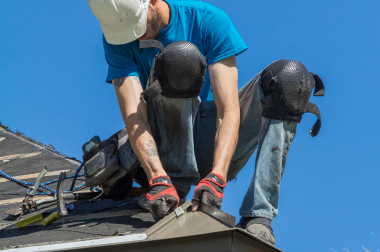 Whether you're in the market for a new roof or looking to repair an old one, you may not know exactly what to expect from your roof estimate. After all, roofing projects are not done every day. It is recommended that you be careful and selective about which roofing estimate you choose. International Construction Services, Inc. takes a look at what this includes in order to help you make a smarter choice when choosing the best options for your roofing system.
What is a Roofing Estimate?
A roofing estimate, or a roofing bid, is a document that breaks down the expenses involved in starting and finishing a roofing job. Aside from the exact cost of materials, it also provides information on various aspects of your project, such as the scope of the job, general timelines, contractor responsibilities, roofing quotes, payment terms and more. This document serves as the bible of your roofing upgrade, so it's important that it contains the right things to protect you and your contractor from any anomaly.
What Should Be Included in the Roofing Estimate?
A good roof estimate provides all the information you need, but if you don't see a certain detail, feel free to ask your roofer. You need to work with a contractor willing to discuss the specifics with you.
Some of the factors that go into an estimate for a roof replacement or repair include:
Project outline – Your roofer should outline the project's details for you, including when the project will begin and finish, payment terms and due dates, as well as who's responsible for what. You need to get that roofer's estimate for a roof replacement or repair in writing, so that you'll know exactly what to expect from the project.
Cost of materials, labor and permits – The roofing materials and the contractor's labor must also be listed and estimated in the bid document. The cost of the permits — which vary from one locality to another — should be in your estimate for a roof replacement or repair, too.
Information on cleanup and removal of debris – Cleanup and debris removal, which is particularly important for large roofing projects, has to be included in your roof estimate. That way, you'll know the complete cost of every phase of the job.
Material details – You and your contractor must discuss the materials you want to use, whether metal, asphalt shingles or other materials, as well as insulation and ventilation components. With this, your roofer can provide an accurate cost based on how much you need – and it'll all be listed in your estimate.
Other important factors that must be included are warranty details and termination clauses. For affordable roofing without compromising on quality, turn to International Construction Services, Inc. Schedule a free consultation or estimate by calling us at (803) 699-5106 or by filling out our form.