Your South Carolina roof plays a significant role in keeping your home beautiful and well-protected. Depending on the type of material it is made of, your roofing system may be able to last 30 to 50 years, or sometimes even more. Nonetheless, knowing what things can cause damage to your roof and how to handle those things can go a long way toward making sure your roof lasts for as long as it is intended to.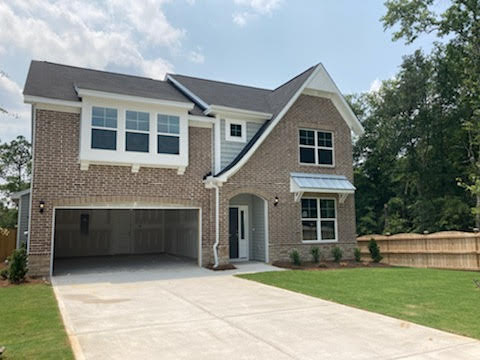 Here in South Carolina, we've got a number of elements that put a risk on the health and longevity of our roofs. Being aware of these things can help you prevent costly problems in the future. From trees to algae to Mother Nature's fury, your trusted roofing company has outlined some of the biggest roofing threats, so you'll have an idea of what to look for when inspecting your roof.
Trees – We're fortunate that here in South Carolina, we have an abundance of trees. But while creating shade and beauty, those trees can potentially be damaging to roofs. Our region gets high winds from time to time, and sometimes those winds may send tree branches flying. Worse, it might not even be from trees in your yard. If you have trees in your backyard, make sure to trim any branches that hang over your roof. And if you're planting trees, be sure to set them back away from your foundation to reduce the likelihood of them falling over to your house during emergency situations.
Algae – Algae are common in homes in humid climates. As such, they can be a real problem for Columbia residents, and those in the nearby regions. One of the best ways to combat algae on roofs is by installing algae-resistant shingles. Not only does this help to reduce the risk of water damage; it also boosts your home's curb appeal. Those black streaks caused by algae can drag down your exterior appearance, which could affect the resale value if you ever plan on selling.
Storms – South Carolina is no stranger to severe storms, which means homes here always have to be prepared for the effects of violent weather. Securing loose nails, getting storm shutters, and inspecting your home for structural issues beforehand are proven ways to help with storm-proofing. However, nothing is ever 100% certain, so there's always a chance that your roof will end up damaged. This is why a thorough inspection is necessary whenever such bad weather hits. That way, you can check for any damage and arrange an emergency roofing repair should you need fixes before the next storm.
You may not be able to control Mother Nature's fury or keep your roof from getting old. However, you can practice preventive measures to make sure you'll address potential issues while they're still at the early stages.
Remember that as the leading local residential and commercial roofing contractor, International Construction Services, Inc. is always here to help with any repair or replacement needs you may have. It's our job to keep the roofs of South Carolina homes safe and secure. Give us a call at (803) 699-5106 or fill out our form today to schedule an appointment.