Extending the life of your roof for as long as possible helps you accomplish a lot of things. For one, it saves you money because a replacement job is anything but cheap. It is also an eco-friendly move — the longer your roofing system lasts, the less waste you contribute to the landfills. However, even if you're financially capable of undertaking a replacement job and your existing roof does no harm to the environment, installing a new one can cause drastic changes in your life for many days.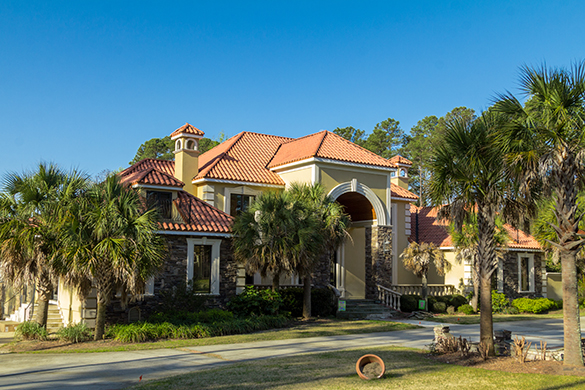 As the leading residential and commercial roofing contractor in the region, International Construction Services, Inc. recommends investing in preventive maintenance to keep your roof in top shape for years to come. Buth the question is, how should you go about it? Follow these practical tips to protect your roofing system from premature retirement.
We also recommend checking your roof for damage after any storm or intense weather conditions. While it's not advisable to climb on top of your roof by yourself to check the shingles, you can still grab a pair of binoculars to spot signs of damage right away. Remember to inspect the roofing structure from inside the attic space as well. Once you see signs of moisture or light shining through the roof, be sure to call in a professional immediately.
Hiring an expert roofing company to inspect your roof at least twice annually can save you from costly damage in the long run. Experts know what to look for and can take care of minor issues upon inspection.
2. Never delay repairs. Your roof is one of your biggest investments, so when it comes to dealing with damage, there's no time to mess around. The minute you see a missing shingle, water stains or another issue, act immediately to prevent water from making its way into your home. The presence of moisture can lead to a series of complications, from mold and mildew to rots and leaks, which can pose a threat to your home's structural integrity.
Roofing damage should not be treated lightly, so always be sure to seek the help of a professional. The faster you get an expert contractor to your home, the more likely you can protect your valuables from extensive damage.
3. Keep your gutters clean. Lastly, it's important to keep your gutter system clean at all times. As your home's main drainage system, your gutters are responsible for catching rainwater and directing it to appropriate areas away from your home's foundation. Dead foliage and other debris can clog the drains, causing water to pool. Standing water in your gutters is detrimental not only to your roof but also to other parts of your home. For one, it could seep into your ceiling and damage your interiors. When it pours over your gutters, it could flood the basement and even cause erosion in your yard.
To avoid all these inconveniences, take gutter cleaning seriously. While it isn't the most exciting upkeep task, it certainly plays a key role in keeping your roof and entire home safe from water damage.
Turn to International Construction Services, Inc. to successfully prolong your roof's life span. From doing routine inspections to performing emergency roofing repair, we have what it takes to properly take care of your system. Give us a call at (803) 699-5106 or fill out our form to get an estimate.