Unfortunately, many fail to distinguish good roofers from bad ones, and thus end up with an unfinished, frustrating project. International Construction Services, Inc., your trusted contemporary metal roof contractor, shares common red flags to watch out for when hiring a roofer.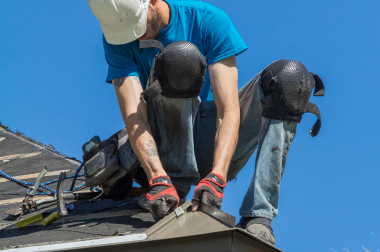 They Don't Have a Portfolio
Before hiring a contractor, you'll want to see some of their previous works to check if they really do provide the quality of products and services you're looking for. A roofer that doesn't have a portfolio available for their clients to view is just one of the most obvious signs that they may not be trusted. Be wary of such types of roofers, especially if they are not local.
They Have No References to Provide
Any reputable contractor will always have a list of references to give to their potential clients. These references include past clients they have worked for, allowing you to see firsthand the quality of their work. If the roofer you're thinking of hiring cannot provide you with references, err on the side of caution and, instead, look around for roofing contractors who can give you a list of their own.
They Ask for Cash Upfront
One of the biggest red flags to watch out for is when the roofer asks you to pay upfront for the entire job. When this happens, be sure to never hire them for any of your upgrades. No trustworthy contractor would ask you to finance the whole project before even completing the work. Providing a down payment is normal and should not be a cause of concern, but it must only be a portion of the total quoted price.
They are Unlicensed and Unregistered
A license and registration number are some of the primary things that set good roofers apart from bad ones. Professional roofing contractors have to obtain a license with the state they're operating in. As such, any trustworthy roofer will gladly present their license and registration number to potential clients. Most of the time, you can check these online to verify if they are truly active.
They are Extremely Pushy
Good roofers understand that it takes time and research before committing to any provider. If your roofer is pressuring you to make a decision and sign a contract immediately, that is a major warning sign. Never make any commitments or sign any written document if you are not 100% ready. Reputable contractors will be available constantly to answer questions and concerns without pushing you to hire them.
Remember to keep an eye out for any of these red flags when checking out roofing contractors. If you need a professional roofer with extensive skills and experience in replacing damaged shingles, you can always reach out to International Construction Services, Inc. A quick look at our website can easily convince you that we are one of the good guys.
To inquire about a service or get an estimate, simply call us at (803) 699-5106 or fill out our form. We'll be ready to assist you.