When it comes to roofing repairs and replacements, it's best to act promptly. This is just as true for residential properties as it is for commercial buildings. Ignoring or delaying actions on a problematic commercial roofing system can be dangerous as it could potentially jeopardize the rest of the building and damage your property, as well as pose a risk to your tenants.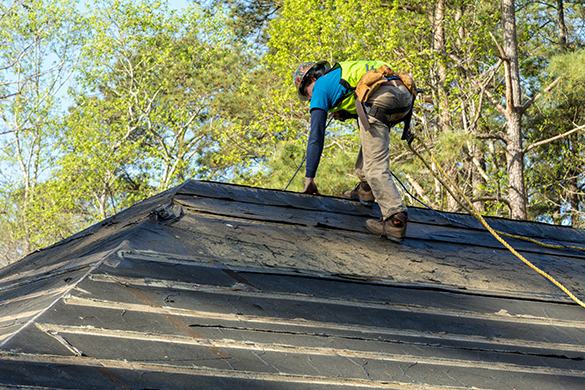 Most especially in replacement projects, subsequent delays can cause huge repercussions. There are many reasons why a commercial roofing project can be delayed. While some of them are out of anybody's control, such as weather conditions, delivery issues, and the like, many of them are actually preventable. Here are a few tips from International Construction Services, Inc., one of the best commercial roofers in the region, on how to prevent the most common delays in commercial roofing jobs.
Apply for permits in advance. It's bothersome to start your commercial roofing work and then, while in the middle of the job, discover that you may not have all the construction permits needed to perform the work in the first place. In some cases, the local government may even require you to undo any progress you have made, further increasing your expenses. Hiring a local-based, reputable contractor can help you get these permits out of the way to make sure your commercial roof upgrade goes off without a hitch.
Factor in the shipping time for materials. Most roofing products have to be ordered from third-party manufacturers, and this can take time depending on the speed of delivery and availability of the material. If you ordered exclusive or limited specialty items, expect them to be shipped at a much later time. It's always a good idea to order the items at least a month before the job starts to give yourself an ample time window.
Mind the forecast. Be sure to take a look at the week-long weather forecast in your area before asking your roofing maintenance contractor to start the work. While it's always possible that the forecast may be slightly inaccurate at some point, it's still smart to schedule around ideal and favorable days to avoid any potential delays caused by bad weather.
Prepare for surprise problems. Sometimes, your roofer may uncover hidden problems in the structure of your old roof before installing a new one. It's best to anticipate such issues and take them into consideration during the planning stage so you can reduce the chances of delays caused by these problems. Having a contingency fund can also help you keep additional expenses to a minimum.
Plan ahead for safety precautions. If possible, consult with an OSHA-certified risk evaluation office so you can be aware of potential safety issues to consider. This way, you can also secure the safety of all onsite workers and potential guests. Using the right signage and communication about hazards will help minimize danger to everyone involved in your commercial roofing upgrade.
International Construction Services, Inc. is the best roofer you can contact for any of your residential or commercial projects. If you need help with your roofing upgrade, get in touch with our experts by calling (803) 699-5106 or by completing our form today.