You may not realize it, but your roof plays a big role in how your home looks from the outside. In fact, experts estimate that it accounts for up to 40% of your home's overall curb appeal. As such, it is important to make sure that you choose the right color for your residential roof when it's time to get a new one.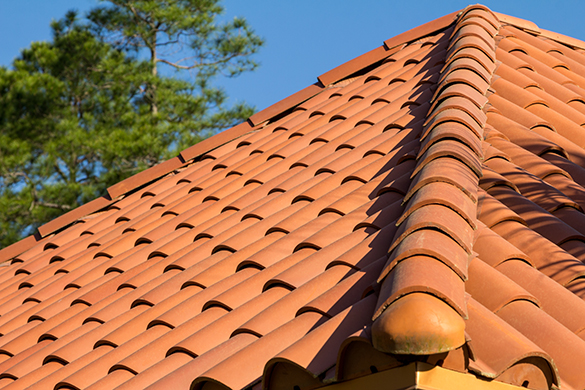 With all of the roof color options available on the market today, it can be difficult for homeowners to choose the perfect color that suits their needs. To help you make the right decision, International Construction Services, Inc., the most trusted and best roofer in the region, is here to share a few tips that will help you choose a roof color you can feel confident in.
Match Your Exterior
Choosing the perfect roof color should not be an isolated decision. You'll need to choose a color that best harmonizes with the rest of your home's exterior elements, such as the siding, gutters, and even your windows. In addition, you have the option to make your roof color stand out by contrasting it with colors from the rest of your home. Ask our specialists for assistance if you need help finding the right color combination that can work with your current exterior design.
Consider the Local Climate
The color of your roofing shingles has a huge effect on the heating and cooling costs of a home. For example, a dark roof will absorb more heat than a light-colored roof, which, in turn, increases the temperature of your attic. Because South Carolina experiences high temperatures than most U.S. states year-round, many Columbia roofers recommend lighter colored shingles, as opposed to plain asphalt shingles, to help regulate internal temperatures.
Use the Color Wheel
A simple and old-school color wheel should also be your go-to design tool. The great thing about it is that classic color harmonies, such as complementary, analogous, and triads, can help you pick out a color combination that could easily highlight the mood of your home's color scheme in a matter of minutes.
Think About Your Home's Architectural Style
The architectural design of your home is instrumental in choosing the shingle color for your replacement or new construction roofing. For example, a Spanish-style home usually looks best in a vibrant color like orange or red — very different from a Victorian or a Cottage-style home that typically requires muted colors. Because most homes in a community have similar architectural styles, local roofing contractors recommend finding a home identical to yours and getting inspiration from their roof colors.
Consult the Experts
The last bit of advice for choosing roofing colors is to ask for professional guidance. A trusted roofing company is a great resource when it comes to your roof's aesthetics. They can offer insightful tips on what roof color will best suit your home's style and design. Experts will also have a portfolio of past home projects to show you, allowing you to see how the roof will look in real life.
For top-quality roof replacement and emergency roofing services, you can always turn to International Construction Services, Inc. We can help you select the best color option for your residential roof. To get a free consultation, simply call us at (803) 699-5106 or complete our contact form today.