If you're wondering, "How much does a new roof cost in South Carolina, North Carolina, or Georgia?" the answer can be pretty complex. According to the 2021 Cost vs. Value report, an asphalt roof replacement may cost $26,500 on average in the South Atlantic region, while a metal roof replacement may cost up to $43,000. Keep in mind, though, that the prices of the roof, along with the job, may vary depending on a lot of factors. These factors play a role in how extensive the work is, how much time is expected, what materials to use, and more.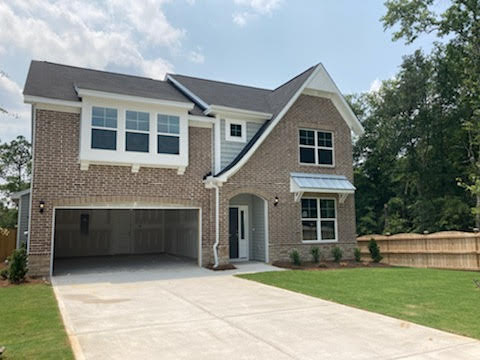 As one of the most expensive upgrades you can do for your home, replacing your roof is definitely not something that should be taken lightly. International Construction Services, Inc., one of the top roofing contractors in Columbia, SC, discusses three factors that you must consider to help with your decision-making and financial planning process.
Roof Size – While a no-brainer, this is still worth mentioning. The size of a roofing system is typically measured in roofing squares, which is 10 feet x 10 feet or equivalent to 100 square feet. Your contractor will take an accurate measurement of your roof and charge you per roofing square. Keep in mind that most roofing materials are sold by roofing square — not by the square foot. Naturally, the larger the roof, the costlier it will be.
Choice of Material – The type and quality of roofing materials you choose also makes up a huge part of the roof replacement cost. After all, the material plays a significant role in the longevity, energy efficiency and overall aesthetic appeal of the roof. Asphalt shingles are usually the more cost-effective option on the market, but if you have more budget for roofing services, you may go for clay or metal roofing, as they are generally more superior in terms of longevity and energy efficiency.
Roof Pitch – One of the biggest mistakes many homeowners make when budgeting their roof replacement is ignoring the roof pitch. When installing a roof, experts need to be able to move around freely and without too much difficulty. As such, the project cost may also depend largely on the angle or pitch of your roof. Imagine if your roof has a steep pitch — the crew may need additional safety equipment and will definitely be exerting more effort. To be safe, expect such things to be reflected in your final bill and make sure to adjust your budget accordingly.
From working on roof replacements to full-on new construction homes in Columbia, and everything in between, you can trust International Construction Services, Inc. to exceed all your expectations. We are the local roofing contractor homeowners turn to for all of their construction needs, whether residential or commercial.
If you need expert help on your roofing, don't hesitate to give us a call at (803) 699-5106 or fill out our form to schedule a new roof estimate for free. We happily serve home and business owners in South Carolina, North Carolina, and Georgia.