International Construction Services, Inc. offers top-quality roof replacement and new construction services in South Carolina, North Carolina, and Georgia. In this post, we share a few things you can do to prepare for your roofing upgrade.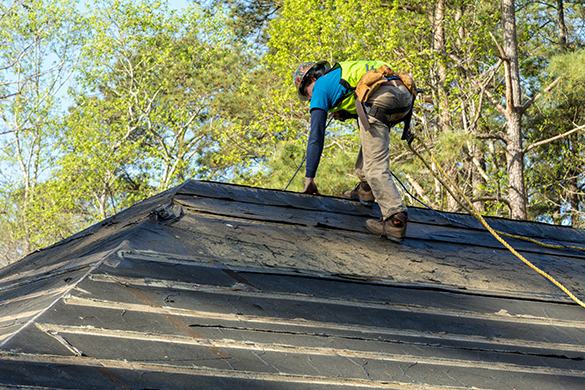 Move your vehicles. On the day of the construction, your driveway will have a dump truck or trailer, as well as multiple vehicles of your contractor. If you're planning to stay somewhere else temporarily when your new roof is being installed, make it a point to move your vehicles before the crew shows up, so you don't get blocked in. If that happens when you need to leave, the entire process has to pause and clear everything so you can get through.
Remove hanging objects. The roof installation process will likely cause vibrations throughout your home. This is particularly true if your roofing company uses hand-nailing as the installation method. Just because a painting or a picture frame is on your wall doesn't mean these vibrations are going to knock it down. However, to be safe, if you have something valuable or irreplaceable, be sure to take it down at least until the job is completed.
Consider your kids and your pets. When getting ready for an upgrade, you must consider your kids and pets and how they handle loud noises. If they are scared of storms, there's a good chance that they're not going to like the banging that comes with the construction job. It would be best to go find a place for your kids and pets to go on the day of your roof installation.
Ensure there is access to power outlets. Replacing your roof or installing a new one requires power. To make things easier for your roofing team, be sure to spot all of your outdoor outlets so they know exactly where they can hook up their power tools and equipment when they get started. In case you don't have exterior outlets, roofers will need to be able to run extension cords in a way that prevents tripping accidents. While roofers won't need to come into your home generally, they might need to use interior outlets in some situations. Find these ahead of time so they can have power through an opening without causing a tangled mess.
If you need professional roofing services for your home or commercial property, you can always turn to our experts. International Construction Services, Inc. offers a straightforward, stress-free process that prioritizes safety while ensuring all jobs are done quickly and efficiently for our clients. 
To get started, call us at (803) 699-5106 or fill out our form today. We'll be glad to give your complimentary roofing estimates for your projects.