Spring is almost here, which means it's time to give your South Carolina home some thorough cleaning and maintenance. It's the perfect time to start your home upkeep — both on the inside and out — because the weather is pleasant. Homeowners can pay more attention to their home's exterior for an extended period, particularly because it's not too warm nor too cold.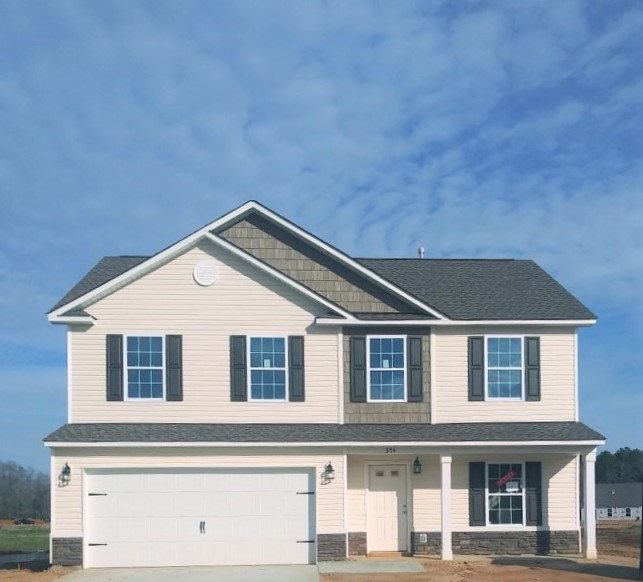 As with most interior components, residential roofs could use an in-depth inspection and cleaning during this time of the year. Snow, ice, and other elements from the previous winter season may have caused significant damage to your roof. To counter these issues, here is a handy spring maintenance checklist for your roof from one of the best roofers in Columbia, SC, International Construction Services, Inc.
Tip #1: Schedule a professional roof inspection.
The National Roofing Contractor's Association recommends that homeowners have their roofs inspected professionally at least twice a year — once during fall to see if the harsh summer heat has caused damage on the shingles and once during spring to check on any issues the winter weather may have brought to your roof.
Evaluating the condition of your shingles and other roof components is important for prolonging the life of your entire system. Once these components wear down, costly repairs may soon be required. If you notice visible gaps or loose materials during your spring inspection, make sure to get a professional Columbia roof repair, so your system can get ahead of the damage before the upcoming storm season wear it down even more.
Tip #2: Clear away debris.
Spring showers won't be the only ones falling on your roof this season. Leaves, twigs, seeds, buds, and petals will most likely be making appearances along with wind and rain. Keeping your gutters clean and clog-free is crucial in maintaining proper roof health, as clogs can result in damning, forcing water to work its way back up on your roof. It's also important to trim back any tree branches that are blocking your home's draining system. When performing a deep roof cleaning, make sure you call expert roof repair companies, as they have special cleaning and repair equipment to ensure your roofing system stays in tiptop shape for years.
Tip #3: Check for mold and algae.
Your roof may have remained wet for long periods during the winter months, making them susceptible to mold or algae growth. While there are DIY mold cleaning kits, we recommend that you use a professional Columbia roof repair service mainly because it is inherently dangerous working on a wet roof. Roofing pros also have the right tools, expertise, and knowledge to deal with any damage caused by mold and algae.
Tip #4: Repair broken flashings.
Flashing is the piece of metal connecting your roof at different joints, particularly around the skylights, chimney, and roof edges. Inspect the caulk to make sure it is properly sealed. If the flashing is showing any signs of rust, you may need to replace it.

There's no problem with repairing minor spring roofing issues on your own, but bigger problems should be taken care of by specialists. Get in touch with a complete roofing and repair expert like International Construction Services, Inc. to handle major issues. Call us at (803) 699-5106 or complete our contact form for a free estimate.