When purchasing a product or seeking a particular service, people often choose the lowest price or bid. After all, spending your hard-earned money on something you could get at a lower price makes more sense — that is, in a perfect world. When it comes to a significant investment like installing a new metal roof in Columbia, SC, though, going for a lower bid can be more problematic than you think. In many cases, it can lead to even more money being spent in the long run to fix certain issues — issues that could have been prevented if the roofer didn't cut corners on the project.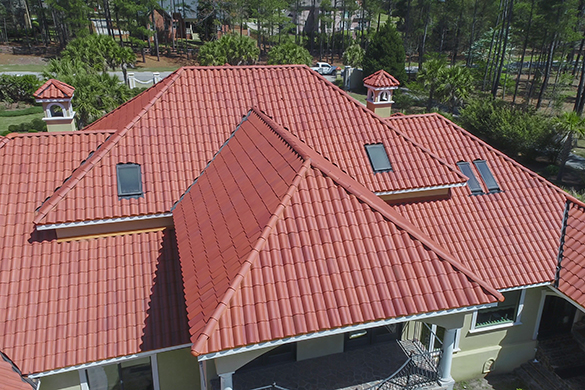 Low roofing bids look great on paper, but, it's important to keep in mind that if the price is too good to be true, it probably is. In today's post, local metal roof company International Construction Services, Inc., shares the reasons why you should think twice about choosing the lowest price on a metal roofing bid.
They Are Probably Sourcing Low-Quality Materials
You may be wondering how roofers can come up with a low bid by just seemingly pulling numbers out of thin air. The quickest way for unreliable contractors to do this is to include subpar materials and accessories — sometimes, even unskilled labor — into their bids. Overly trusting and inexperienced homeowners are most vulnerable to these scams as they are less likely to examine such details. To counter this, homeowners must make sure to review and compare quotes, look up product specifications online as needed, and ask the roofer for revisions in case you found any error in the bid price. In short, you must spend more time checking and scrutinizing every part of the bid you obtained from your roofer to avoid potential scams.
They Don't Have Remarkable Industry Experience and Longevity
Not all new and small roofing companies are bad, but you must see to it that the contractor you wish to work with has the necessary knowledge and ability to provide the right roofing services and complete your project. You might come across some young roofers that lack experience and longevity, and they could get you into trouble, especially when obtaining estimates. When finalizing which roofer to hire, be sure to ask how long they've been in the business and how many years of experience each crew member has.
They Don't Offer After-Sales Benefits
A roofing contractor's commitment doesn't end after installation, as they also have a say on the roof's maintenance requirements and warranty coverage. Some roofers would add the lowest, most basic warranty package in an attempt to lower the bid price. Depending on the manufacturer, you should be able to upgrade coverage, for example, extend the years or add coverage for other roofing components. Make it a point to research about this part of the bid or estimate, request a list of options and ask for a recalculation.
Looking for an experienced, skilled, and trustworthy Columbia roofer? Look no further than International Construction Services, Inc. We are your leading provider of roofing services, including metal roof installation and repairs. Give us a call at (803) 699-5106 today. You can also fill out our contact form to schedule an appointment with one of our specialists.