Here in South Carolina, spring is a beautiful time of the year filled with clear, gorgeous days and perfect temperatures. For many, it's the best time to explore the world outside after a long, cold winter. Aside from hopping on adventures, though, spring is also the ideal time to perform exterior renovations, particularly roof repairs and replacements.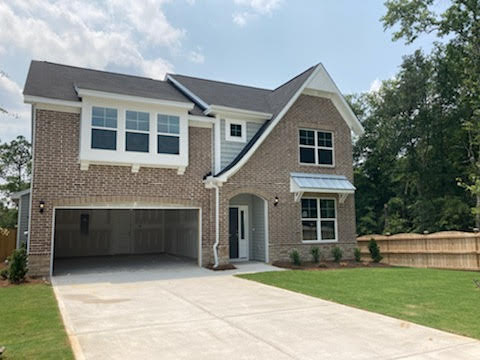 Weather and temperature are huge considerations when it comes to roofing projects. If you ask any contractor which season is the best for repairing or replacing your roof, most (if not all) would probably answer spring. Although professional roofers will be more than willing to work on your roof any time of the year, spring just presents a special kind of environment that makes it easy to perform exterior works. International Construction Services, Inc., the most trusted Columbia, SC roofer, shares why roofing projects are a lot easier to accomplish during spring.
Pleasant Weather
The weather is usually better during spring all throughout the early summer months, even if there's still a small chance of rain. This type of weather is conducive to outside work, unlike winter which brings freezing temperatures and snowstorms that can cause significant delays with outdoor projects like roof replacement. Summer is better than winter for installing a new roof, but bear in mind that your new roof will eventually provide increased energy efficiency and protection from the elements. It's ideal to have your new system in place before the scorching heat and strong storms of summer arrive.
Easy Scheduling
While spring technically isn't the slowest season for roofing contractors, it's slower than summer. Thus, scheduling your roof repair or replacement is easier and faster in the spring than in the succeeding season. If you procrastinate the job until late summer, you might have to wait a month or more to schedule your upgrade with trustworthy roof builders. Temperatures and humidity levels can also soar in late summer. As a result, workers tend to spend lesser time each day on the job, potentially adding several days to the project.
Less Expensive Materials
As mentioned earlier, the roofing industry is not as busy as later in the summer and in the fall, so materials may cost less during this time of year. The key is to plan ahead. The best way to take care of your roofing system is to replace it when it needs replacing, and not after. Plan ahead to get the upgrade done at a good time before it's too busy, too hot, or too cold.
Preparation for the Heat
Spring renovations are an excellent way to prepare your home for the summer heat. If you buy roofing products certified by ENERGY STAR®, your new roof can help reduce your reliance on your cooling system, saving you money on energy in the summer. In addition, getting a new roofing system means improving your attic ventilation, minimizing heat buildup and expelling excessive moisture.
International Construction Services, Inc. can help you determine the right time to replace your roof. Our wide range of roofing services will make sure your system is in top shape all the time. To get started, give us a call at (803) 699-5106 or complete our contact form for a free estimate.