If you do a quick online search for a metal roof installation company, you'll probably get dozens of results. With all the available options, how would you know which one to choose for your project? For starters, it's important to know that many of those contractors don't even operate within the local region. A lot of them are from outside the state, with only subcontractors here. In some cases, that could spell bad news.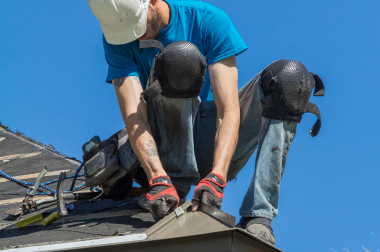 Would you rather leave your roof to a company that isn't locally based or entrust it to a local contractor? It's probably wise to leave it to someone familiar with the area, who lives and works in the same place you do. Today, International Construction Services, Inc. doubles down on some of the biggest benefits of working with a local roofer.
Local Roofers are Quick to Respond
Roofing problems can appear at any time — whether from natural disasters or accidents. This is the reason it's vital to find a contractor who could attend quickly to your needs. Hiring a local roofer makes it much easier for them to be on your property within just a few hours or even minutes. As a result, they can estimate the cost and start with the repairs on that same day. If your standing metal seam roof only needs minor repairs, for example, the job may only take a day or less.
Local Roofers Have an Intimate Knowledge of the Area
When you've lived in a specific area for the longest time, you'll know it like the back of your hand. You naturally know things like weather patterns, geographical characteristics, and more. You want your roofer to have this level of knowledge about the area they're working in, and the best way to do that is to hire a local company. As such, you can be sure that they will only recommend the best materials, techniques, and solutions based on the particular considerations in your locality.
Local Roofers Provide References Within Your Area
Local roofers often provide references that you can easily visit or interview, most likely because you live in the same neighborhood or community as them. By consulting with these past customers and looking at the result of the job, you can have an idea about the quality of the roofer's products and workmanship. This can be difficult if you contact a company from another state.
Local Roofers are Familiar With Local Building Codes
Building codes can vary by region. For instance, the laws on copper roof installation may be different from one state to another. Hiring a local company would ensure that they have more than enough knowledge of the building codes in the region they operate in. Building codes need to be properly followed. If not, there could be tons of delays on your part, and you end up paying more to make adjustments.
At International Construction Services, Inc., we've served hundreds of communities across South Carolina, North Carolina, and Georgia since 1995. Our proven integrity speaks for our neighborly approach toward roofing installations and other home improvement upgrades. To schedule an estimate, simply give us a call at (803) 699-5106 or fill out our form today.