With the colder weather and the holiday season fast approaching, your home's roofing system may be the last thing on your mind. After all, winter in the country's southeast region isn't typically as harsh as in other areas, but rather a respite from powerful hurricanes and the intense summer heat. However, it's not smart to assume North Carolina weather will be smooth and pleasant during the entire course of winter.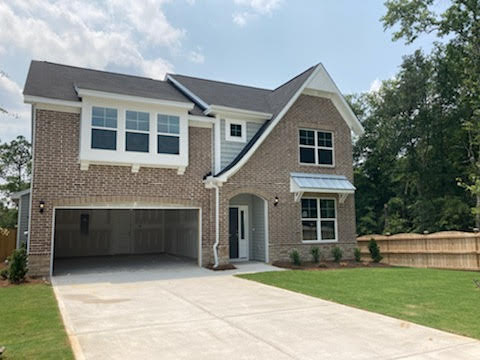 Maintaining your roof and keeping it in good shape is a continuous process, even during the cold months of winter, which means you have to prepare your system for the worst at all times. Scheduling visual inspections as often as you can is a great way to address potential issues. To help prepare your roof for the upcoming season, International Construction Services, Inc., the leading provider of roofing maintenance services in the region, shares a few helpful tips.
1. Examine your roofing shingles. The first thing you must do is take a close look at your roofing shingles. Do you see any broken, loose, or missing shingles? If so, it's important to replace them as soon as possible. Winter weather comes with ice, snow, and ice dams, which can cause all sorts of damage to your roof. Weak or damaged shingles are one of the most common causes of water penetrating your home and compromising its foundation. So if you see any shingles that need to be replaced, don't wait. Get it done right away to prevent potentially bigger problems later on.
2. Check your roof edges. After inspecting your shingles, it's time to check the edges of your roof. If you see any signs of damage, you must be proactive and repair or replace them immediately. This is particularly important if you live in an area that experiences more snow than the typical North Carolina neighborhood. Snow has the power to wear out your roof's defense, and if your edges are weak or damaged, it can worsen the situation. So take a close look at your roof's edges and make sure they are in good condition. If not, call for residential roof maintenance service as soon as you can.
3. Remove debris from your gutters. Many North Carolina homeowners find themselves suffering from roof problems due to clogged gutters. When the gutters are clogged, your roof will eventually develop leaks and other major damage. So before winter comes, it's important to clean out your gutters and get rid of any debris that might be blocking them.
4. Keep your attic well-insulated. Before the temperature starts to drop is the best time to make sure that your attic is properly prepared for the cold months ahead. Insulation is a crucial part of the process because it's what keeps the much-needed warm air from escaping out through the roof. Without it, your home becomes colder than it should be and your heater works harder than it needs to. 
If you find yourself in need of expert residential and commercial roof maintenance services for the upcoming winter season, you can always turn to International Construction Services, Inc. Book a free consultation with us by calling (803) 699-5106 or completing our contact form today.